HI-OCTANE FESTIVAL OF DRAG RACING
Photos: RaceMasteR J & Nish | Words: RaceMasteR J
< back



The Hi-Octane Festival of Drag Racing ended 2012 with a bang! Usually held on Boxing Day and called Fast, Furious and the Glorious, that event clearly had its glory days and it was time to move on, that's when Speed & Sound stepped in. Now obviously when a big name like SNS comes onboard they bring other big names with them.

One of those names was Hannes Minnaar. He pilots an insanely powerful box corolla that apparently made 700kw's on low boost. There was talk of this car being here a few events ago but it never made it but this time it finally was. After a few sighting runs, and I don't blame him for taking his time to get used to the strip, he managed a very impressive 8.9 second pass. Well done!



Hanne's brother Johan was there in his Fiat X19 as well, and the car quickly become known as the wheelie king. With the engine mounted behind the driver there's very little weight up front, and with super sticky rubber at the rear, launching this car was a sight to behold. I don't think I've ever seen something lift its front wheels in the air so high, besides a bike.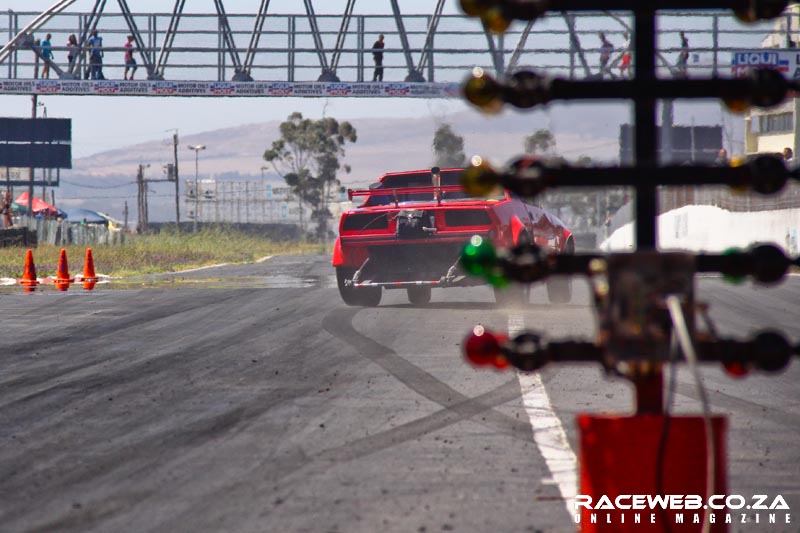 This is when Johan showed his bravery. Keeping his right foot firmly down the car launched nose in the air and veered off lane leaving black rubber marks and then eventually dropping back down only to fight with the steering wheel to correct it back into his own lane. Crazy! He eventually ran a 10.2.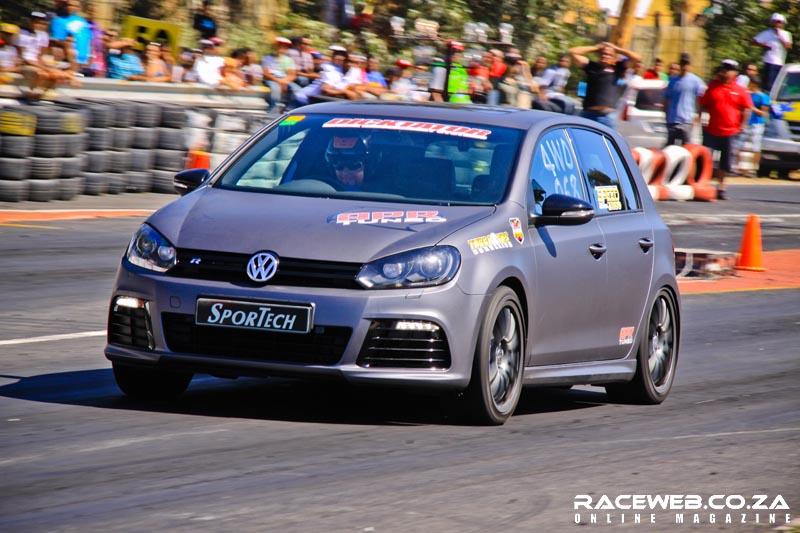 Not only did this Golf 6 GTi look sweet as hell, it went like hell too! It posted a very impressive 12.0 on street tyres!



The newly improved monstrous twin turbo V8 Motown Chev ran a 9.4. Keep an eye out for this one, it's only going to get quicker!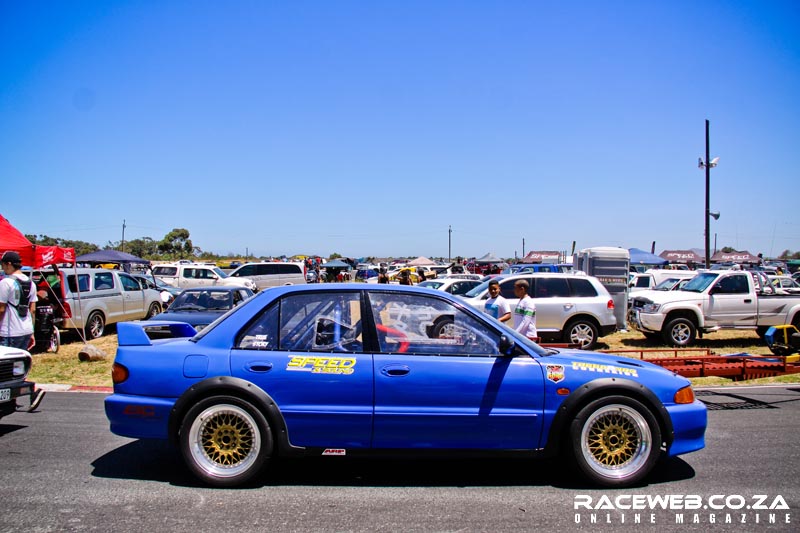 I love the look of this Evo. Something about it says time attack beast. But it was on the strip this time and ran a well deserved 11.9.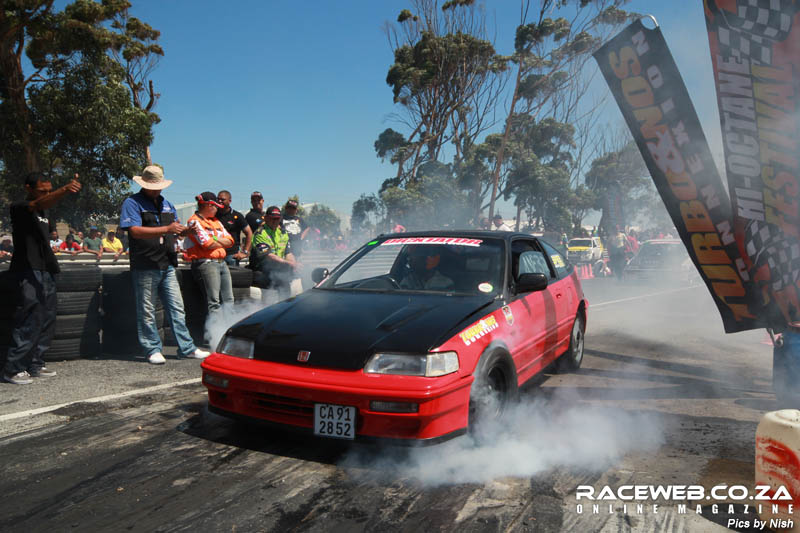 CRX's have always been impressive little cars. This one ran a 13.3.



Another sideways maniac. The Team Red Ariel Atom was all over the place off the line but still clocked a 12.0 over the traps.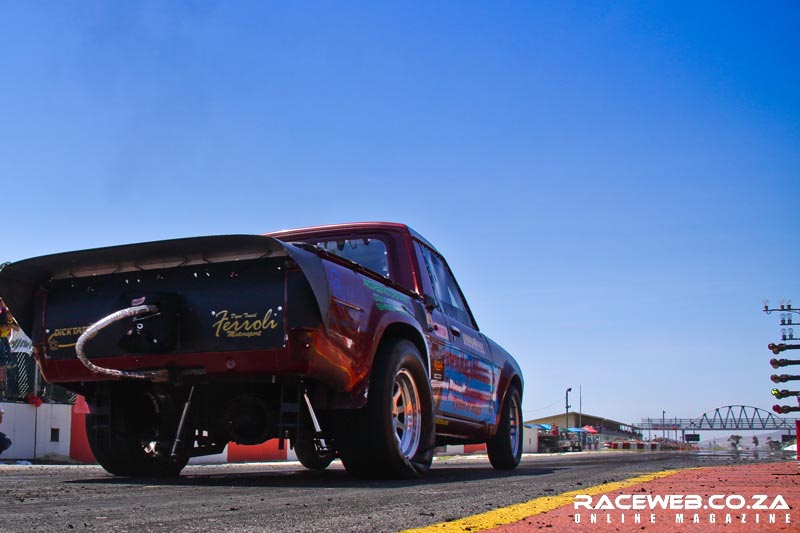 Ex Raceweb cover car of Mikey is always a crowd pleaser and ran a 9.9.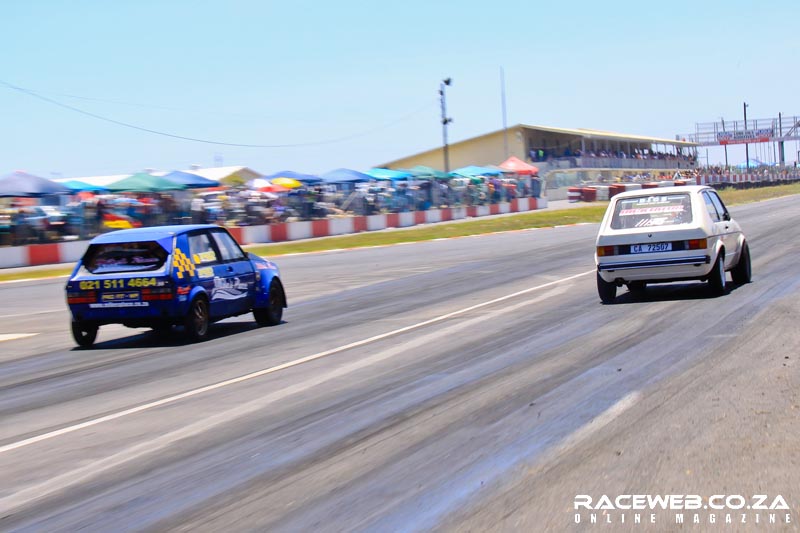 The Pro-Fit Golf, or rather better known now as the GONDA for its Honda powered motor ran a 11.0. Well done guys, but I'm sure you are pissing the Golf guys off. Haha.



Speed & Sound boss lady Annie was having a go in her Mk1 screamer.



I love the fact that you can actually see right through the Atom.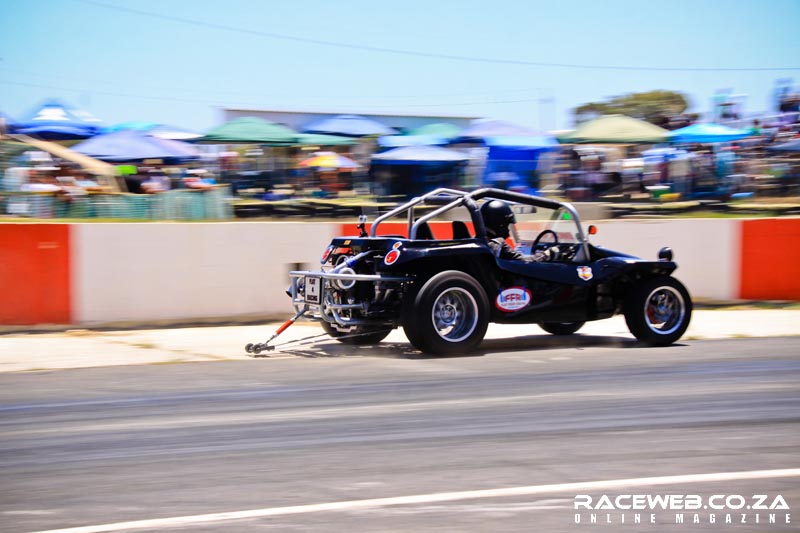 Flat Four Racing fighting to keep it on the black stuff.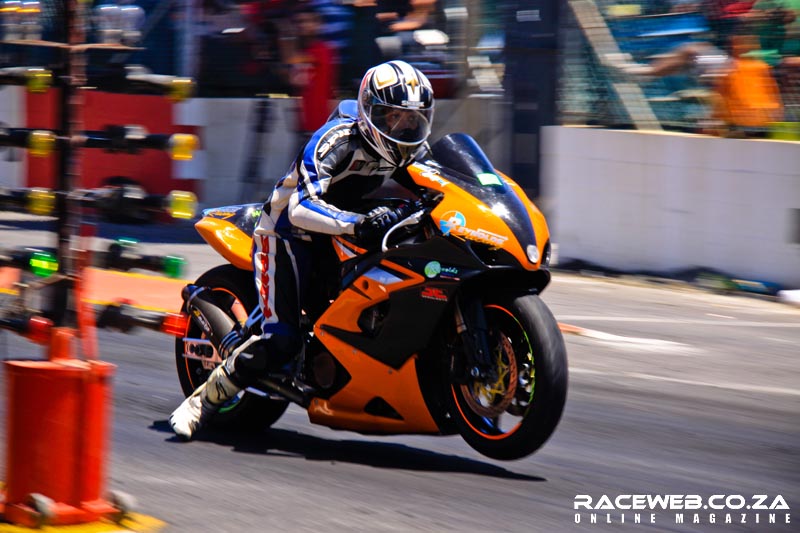 Sharief Reynolds trying to beat his personal best...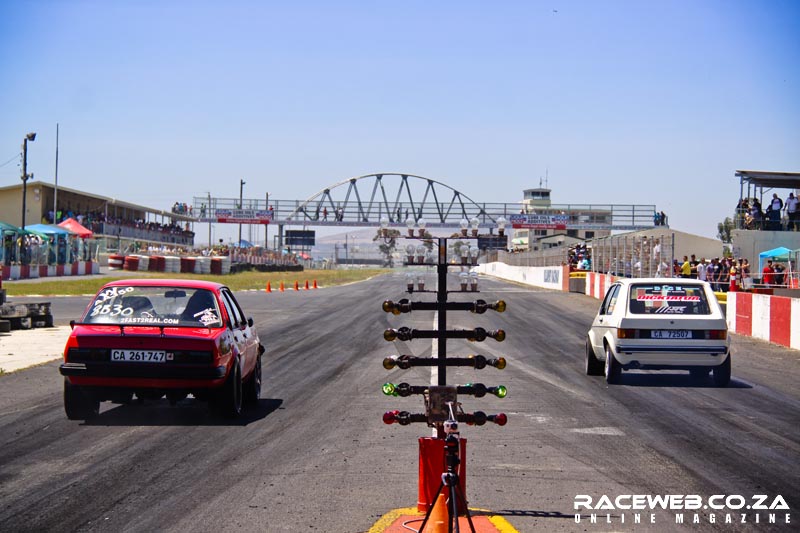 Normally aspirated 4 cylinders versus supercharged V8 muscle.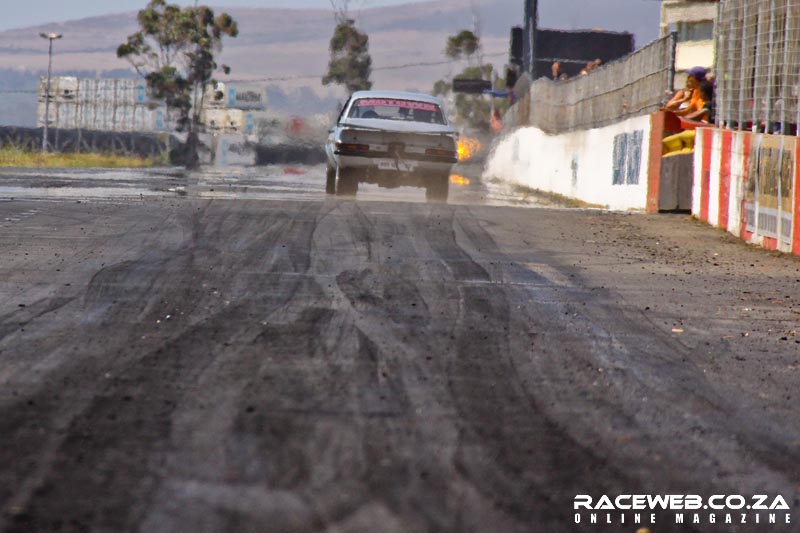 Slipping and sliding almost all the way down the strip. SIDEWAYS was the word of the day.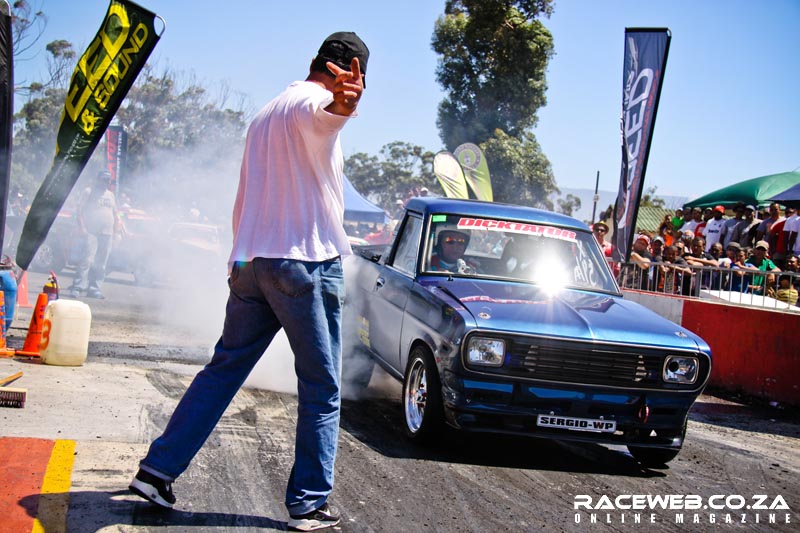 The universal signal for "your tyres are warm enough now"...

Brave... but I like it!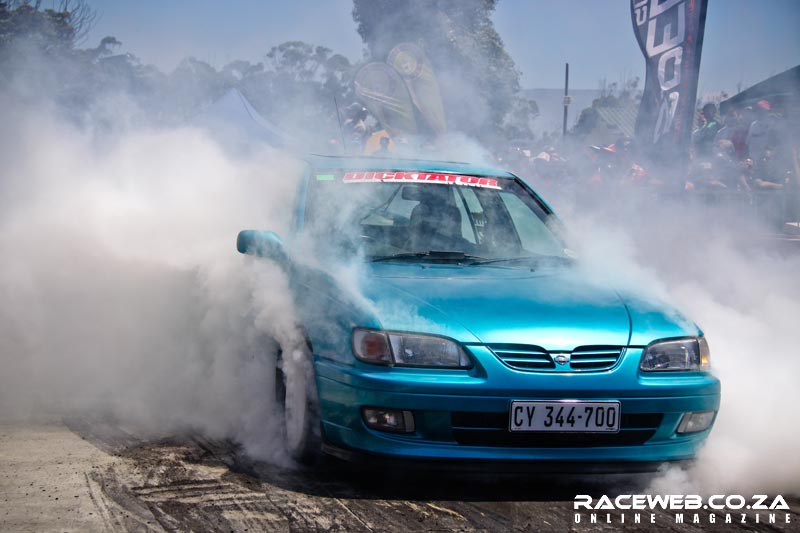 What a dramatic entrance... smoke machines and all...

Car of the day indeed! We hope to see it back in Cape Town sooner than later!

Check out the rest of the gallery below...
RaceMasteR J