SUPERCAR DRIVING EXPERIENCE
Guest story by: Ashraf Parker

Driving a supercar has always been number one on my bucket list. I was researching for some time on ways to get my hands on one, without a R1 million safety deposit. Fortunately, I managed to stumble on the only chance any average joe can experience the thrills and frills of driving a supercar around our famous Killarney circuit.



Mind you, this experience is not cheap either – ranging from R1999 to R4299, depending on how many cars you want to drive. I made up my mind… there's no point in doing this in half measures, so I went for the maximum experience which would let me experience 4 supercars from the fleet of the day, 3 laps each. I set my savings account in motion, and 6 months later, I was ready to make my booking!



Before the event, the cars which would be available on the day were communicated. Although not the latest models, it was enough to get my pulse racing at the thought of driving these beasts – Nissan GTR. Ferrari 430. Lamborghini Gallardo. Porche 911 GT3. Mclaren MP4-12C! I was as excited as a kid in a candy store.



Needless to say I could not sleep well the night before the event, and was a bit groggy in the morning. But it was nothing that an energy drink couldn't fix, and before I knew it, we were off to the track for the 10am start.



When we got to Killarney, I immediately noticed something missing. Something big. The Mclaren! I was told that some *@#$%! managed to crash it the day before in Joburg. Then I also discovered that someone wrecked the clutch on the Porsche. So although my options were limited, I was still as excited as ever, and raring to go.



I also noticed that they arranged some cones on the main and back straights in a chicane arrangement to limit your speed. Now for the cars.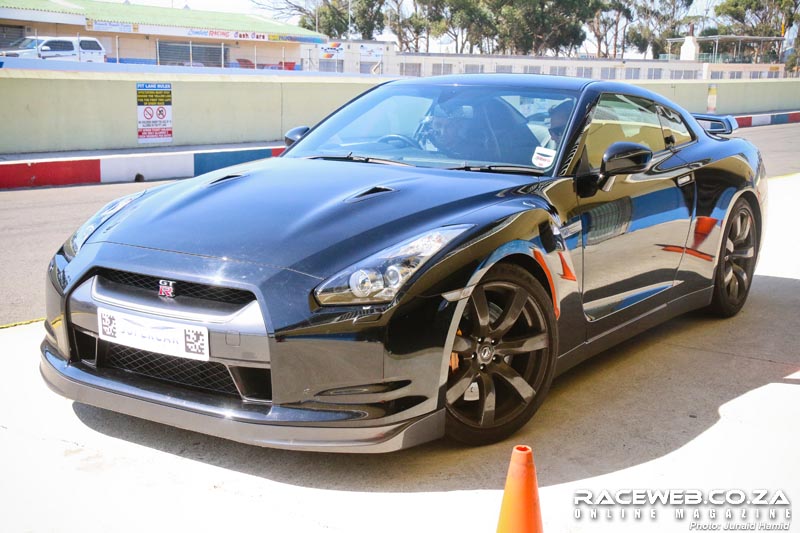 My first drive was in the Nissan GTR. Got in, had a look at the cool interior with Gran Turismo displays and lots of switches, and before I knew it, a racing driver next to me was asking "do you know how to start this thing?". I started the beast up, engaged first gear, and proceeded to the pit exit. Pulling away, the GTR's reputation of brutal acceleration was verified…it generates G-force with such ease I was in disbelief.

Because of the complex electronics, it handles like a car in a game. No matter what you do, this thing will get you through a corner, really fast. It sounds great too, but the ease at which you can drive this thing around a circuit stuck with me. I managed to do 3 laps without feeling like I really challenged it's abilities!



Next on the list was the Lamborghini Gallardo. In contrast, the interior was not as organized as the GTR. Switches and buttons are all over the place, and the well-designed gear shift paddles in the GTR were replaced by odd, L-shaped stalks in the Lambo. What's worse, the accelerate and brake pedals are not positioned in line with your seat, so you have to sit at an angle to the left to be able to press them!



It didn't get much better out on the track either – it understeers noticeably, gear changes are not responsive, and the racing driver next to me was being a nanny. But I get the point of this car…it looks great, and sounds even better than it looks. An awesome experience nonetheless.



Then the highlight of my day…highlight of my driving life actually, as I stepped into the Ferrari. I have waited for this moment since I was a little boy, driving my toy Ferraris on the floor (like many of you out there did as well). And I was not disappointed! From the time the big V8 roared into action, I had one very very large smile on my face!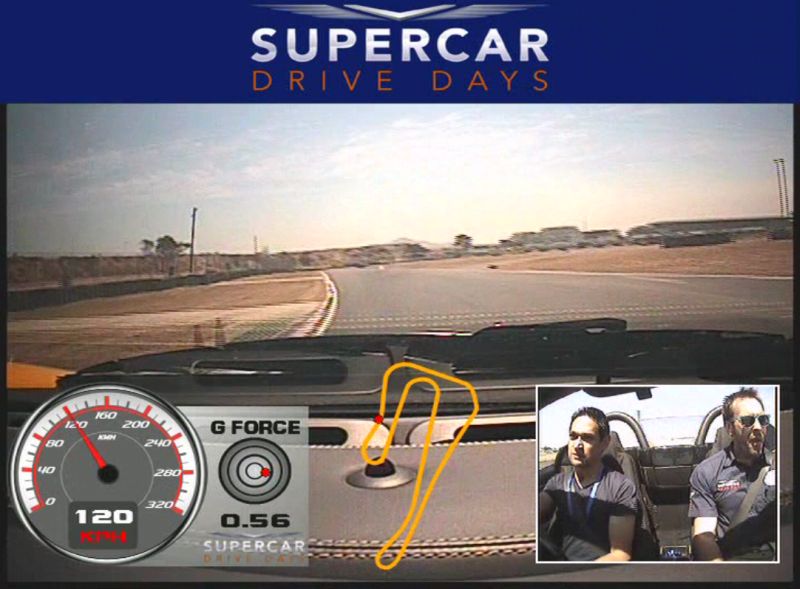 The interior is awesome, the acceleration is awesome, but the cornering is even more awesome. You know how journalists always say how you feel connected with the Ferrari, like "you and the machine are one"? Well I finally understand what they mean.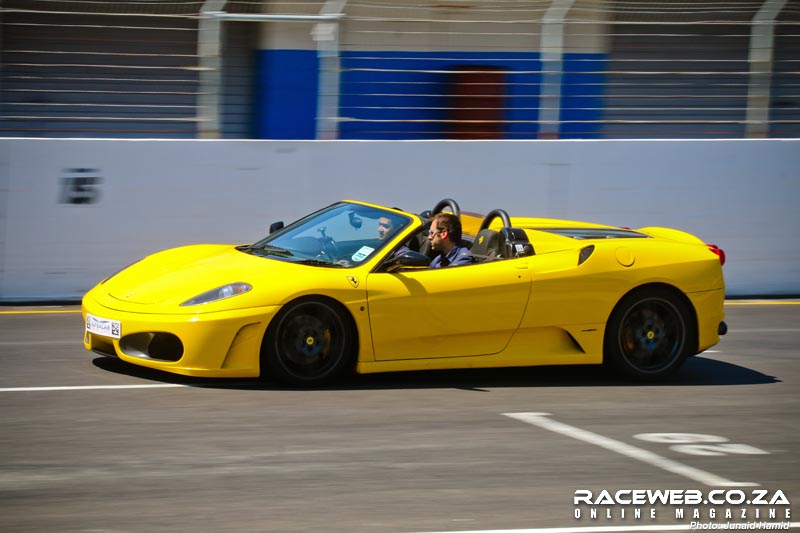 Even though I have never driven a Ferrari before then, I knew immediately how much steering input, throttle response and braking I had to apply to navigate each corner optimally. Weird, but that's exactly how it feels. It encourages you to go faster, push yourself to corner better at each turn. It just feels like its communicating with you through the controls. Sadly, all good things come to an end, and I had to wave goodbye to the yellow Ferrari eventually. But definitely not with a sad face.



Due to the Mclaren and Porsche being out of commission for the day, I got the chance to experience something else out of this world – a 2 lap-shotgun ride in the Supercharged Ariel Atom, driven by a UK racing driver. Now for the few that are not familiar with the Supercharged Atom, there's only a few things you need to know – it weighs about 500kg, it has a 2l Supercharged Honda engine, 310bhp, and does 0-100 in a face-bending 2.5 seconds! It looks like some scaffolding with wheels on it, but gives you an adrenaline rush like very few other things can.



It generates such brutal acceleration, that my helmet was attempting to pull itself off my head. And my face was trying to give itself botox at the same time. All this, and a supercharger positioned against your ear. "Unreal" with some expletives is the only thing I can say to describe the experience. There are just not suitable enough words in the English dictionary!



As the day came to an end, I left Killarney with a sense of fulfillment. Bucket list item ticked! And ready for when the experience becomes available again, with an empty savings account waiting to be filled. If you ever get the chance to experience a day like this, don't think about it. Just do it!

Ashraf