AUTOTRADER SUPADRIFT SERIES AND WHEELS OF FURY EXPO
PRESS RELEASE | Posted: 25 March 2014
< back


Hosted At GrandWest, 12 April 2014, Cape Town.
If the third event in the AutoTrader SupaDrift championship is not in your calendar yet, pen in the 12th of April quickly, before the engines cool and the tyre smoke clears from GrandWest.

You will not want to miss the first time the national drift championship visits the Mother City. More than forty of SA's top drifters will over-steer their high-powered machines around the glamorous course on this, the third stop of the national drifting circuit.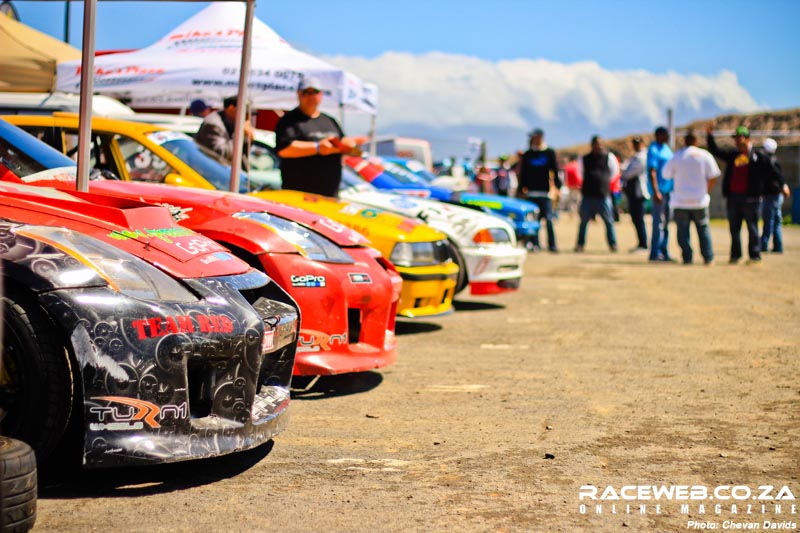 Accompanying the action, the D1S Wheels of Fury Exhibition will showcase exotic and super custom rides, pimped cars and an ancillary of aftermarket performance products. Drift shuttle rides will give you the opportunity to experience the thrill of going sideways, driven by SA's top precision drivers.

If all the action spins your brain out of focus on the day, take in a deep breath of tyre fumes, and let the beats of the Wheels of Fury DJ's guide you through the super custom rides on display and straight towards the track.

Can't make it? Fear not. All the action will be streamed live from www.supadrift.co.za. You won't be able to feel the tyre smoke blowing past your face but at least you won't feel left out.

Tickets available at the door: R80 for adults, R50 for under 12's, 3 and under get in for free.
Date: 12th April 2014, 9:00am to late.
GrandWest Casino and Entertainment World, Cape Town
For more information visit www.supadrift.co.za or follow the series on Facebook.