AUTO TRADER SUPADRIFT SERIES 05
02 July 2014 | By: XS Promotions | Photos: Dave Nisbet Photography


< back



Spotlights were on for the first nocturnal Auto Trader SupaDrift Series event at the Dezzi Raceway in Port Shepstone, Saturday, 28th of June. Cameras circled on choppers above the track as world-class drifting action below spurred on a Mexican wave. "The atmosphere was electric. It was by far the most responsive crowd we've had at our events this year" said George Mienie, AutoTrader.co.za CEO and title sponsor.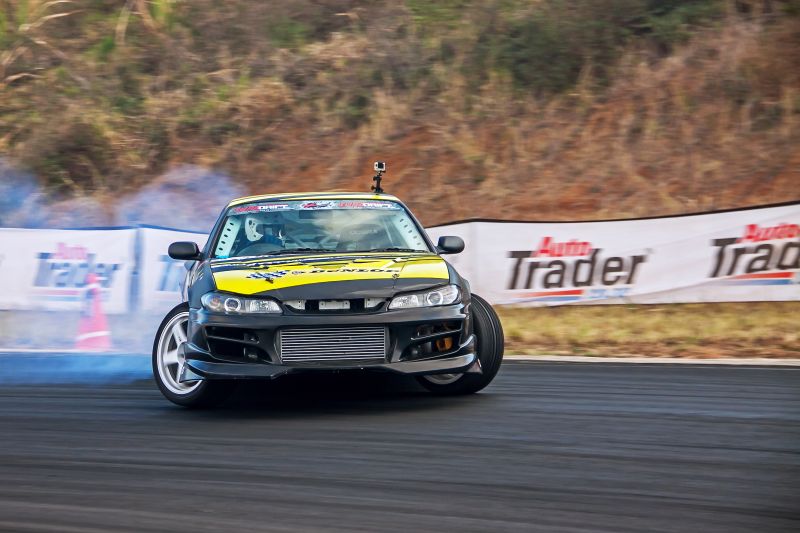 The drivers kept the action in top gear all night by stacking up a long list of One More Times. Leading the charge Shane Gutzeit and Wade van Zummerun came face-to-face early in the competition at the Top 8. Each drifter was determined to prove his worth and put on a show for the crowd, which was later described by Red Bull spokesperson and series sponsor, Tristan Werner as "the biggest battle of the day". Van Zummerun was the highest qualifier and led first, with Gutzeit matching him every step of the way. The second run saw Van Zummerun keep inside Gutzeits' door across the track, leaving the crowd and the judges to call for a One More Time. Van Zummerun eventually took the lead and progressed to the semi-finals.

David Nel and Jonathan Rudman battled it out for 3rd and 4th position. Rudman led first, followed by an aggressive Nel who stuck to his tail like a man possessed. On Nel's turn to lead, his boot sprung open mid-race, leaving Rudman momentarily distracted. He quickly recovered, drew up close behind Nel, to secure his hard earned, 3rd place position.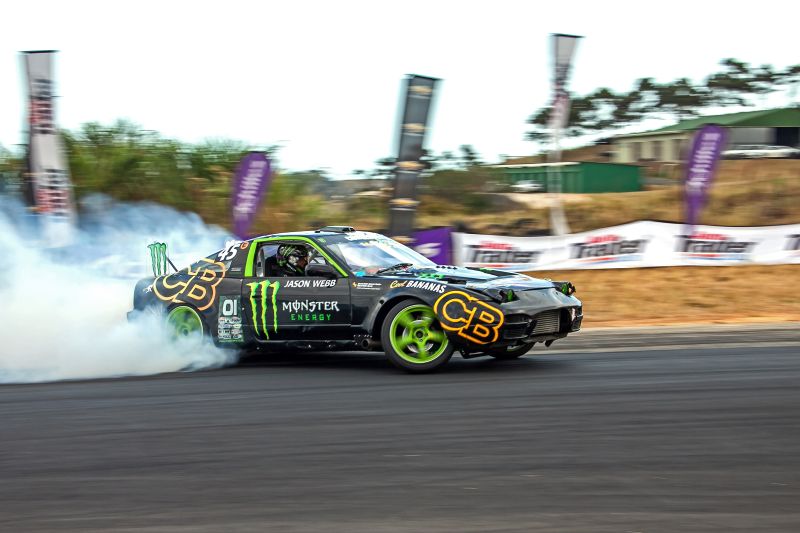 The finals saw Jason Webb and Wade van Zummerun go head-to-head in a race that was too close to call, leaving the judges with no choice but to call for a One More Time. It was Van Zummerun's shallow line that put Webb in the lead and his gloves firmly wrapped round 1st position.

On the 26th and 27th July 2014 the Auto Trader SupaDrift Series pulls in to the Rock Raceway in Brakpan for the Gauteng Motor Show. With only four events left in the series this year and the title on the horizon, expect drifting fury.

For more info log onto www.supadrift.co.za