SEMA WEEK: CELEBS
Posted: 26 September 2014 | Story & photos: Nish | Location: Las Vegas Convention Centre, USA.
< back



The oxford dictionary defines a celebrity as "a Famous person, especially in entertainment or sport" … or in the Automotive Industry. Ok, so I added the last bit. The craze of Reality TV Shows has definitely broadened the scope of what defines a celebrity. Almost like a cross between a well known individual and an entertainer. These are some of the celebrities we met at SEMA 2013.



Tanner Foust – Top Gear USA

Most of us know who Tanner Foust is. What surprised me is that most Americans DON'T. While waiting to meet the man, an American couple actually approached us, whispering their question to me, "Who's this?" "Tanner Foust" I say, to which they just shrug their shoulders, "Top Gear USA, Rally X, Supercars Exposed" I say, but all I get is an "OK" and they move on.



Ryan Friedlinghaus – West Coast Customs

Surprisingly (to me at least), signing autographs with his son. Cool little guy LOL. (Ryan or his son? – Ed)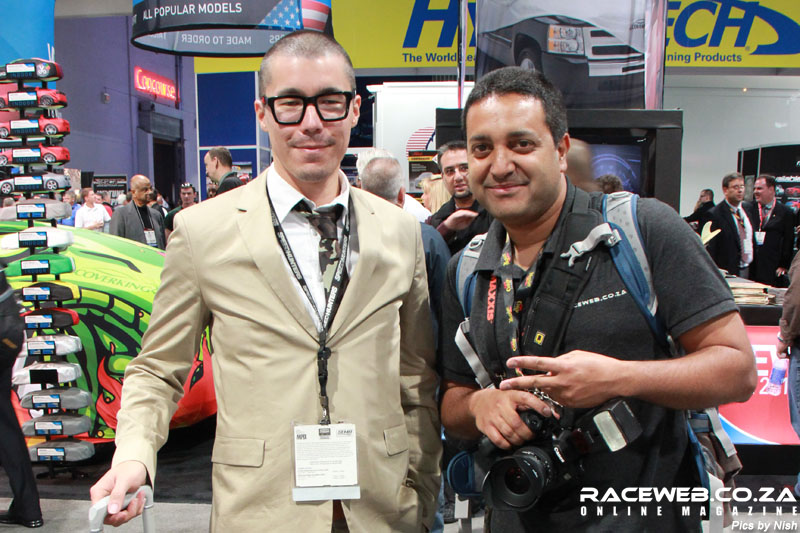 Rod Chong – Speedhunters.com

I am sure that he would not agree with the celebrity status we have given him here. For those who don't know, Rod Chong is the creative director of a "little" website called Speedhunters.com. What a humble and completely down to earth guy. He found it very weird that we were honoured to meet him. During our 10 minute conversation he spent more time trying to convince me that he was just an amateur photographer with the same passion for cars that we have.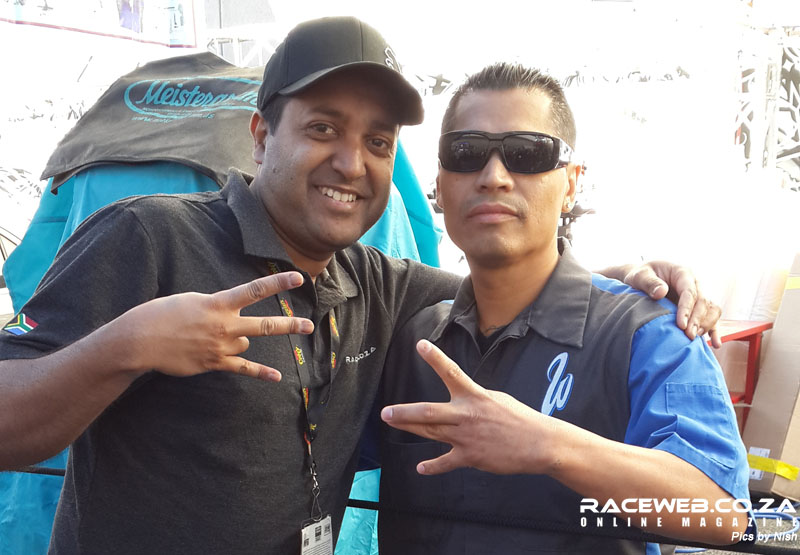 Ishmael "Ish" Jimenez – West Coast Customs

Master upholsterer at West Coast Customs. Ish was actually manning the West Coast Customs booth when we met him. Not the biggest talker (just like on the show), but a really cool character.



Chip Foose - Overhaulin

Chip Foose is one of the few at SEMA who will unfortunately never be able to enjoy the show. The man is considered a Legend in the Muscle Car game that dominates in the States and thus has a superstar status at SEMA. People queue to meet him for an hour before he's supposed to get there and the line averages at a 2 hour wait to meet him. But with him only being available for an hour, chances are slim that you will meet him.

On my first attempt to meet the man, I was met with the two hour line which was already cut off. The gentleman controlling the line actually said to me that half of the people standing in the queue are well aware that they probably won't meet him.

So I would have to try again the next day. But this time I would go prepared. I arrived at the stand where Chip Foose would be signing autographs a full hour before the time, but as it was the last day of the show, it was already over 50 people long.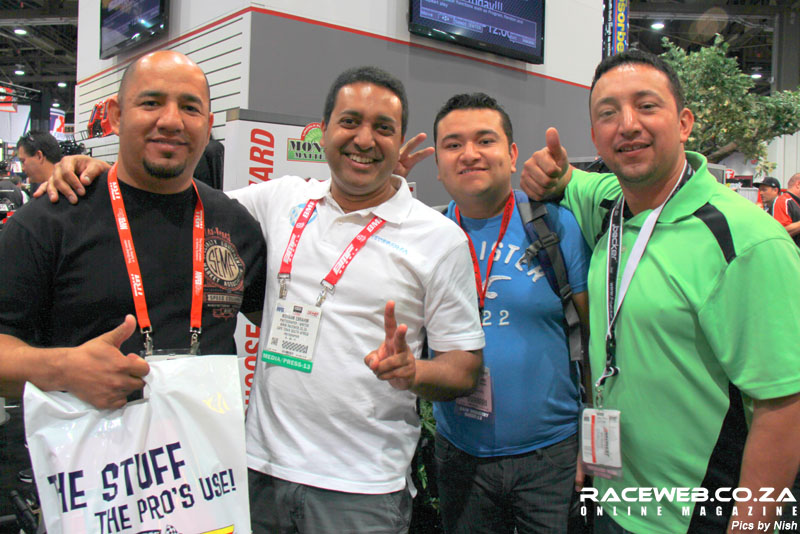 Some might say I am mad to queue for over almost two hours just to meet a car designer, but I assure you it was worth it. We met lots of great folks in the states, but it was in this queue that we met the greatest bunch of car guys. Our new friends from Mexico, Enrique, JJ and Alex (Alejandro). We look forward to entertain them when they head to Cape Town for a visit!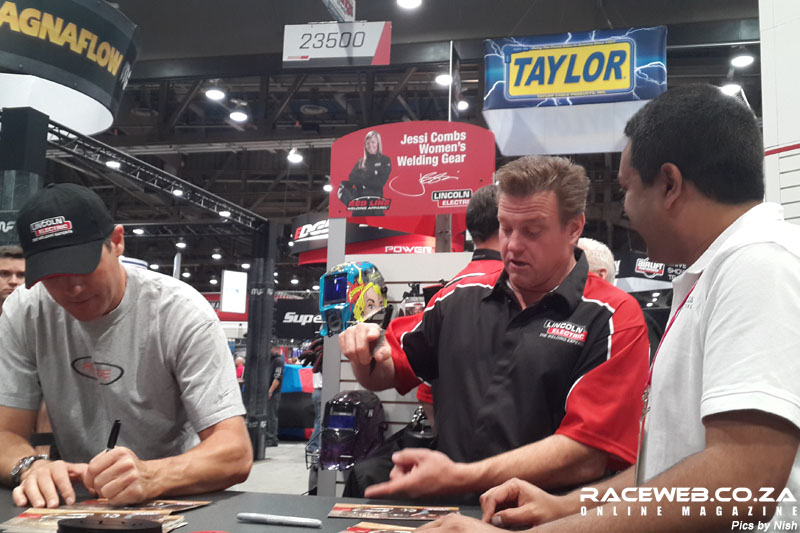 Chip was signing autographs with Chris Jacobs (presenter for the show Overhaulin). Both great guys and Chip said he does his own hair every morning. Yes, I asked him who does his hair. LOL. Chris actually said that Chip wakes up with his hair looking the way it does. LOL



Counts Kustoms – Danni the Count and Kevin

Very popular guys, especially considering the show, "Counting Cars" is fairly new. These guys greeted me like we were old friends and were just completely genuine. When they heard we were from South Africa, they made a massive deal about it (in a good way). We are not that small on the map as it may seem.



Farm Truck and AZN (Sean Whitley and Jeff Bonnett)

Proof that reality TV doesn't turn everyone into the Kardashians. (I used to love that show BTW LOL)
These guys were genuinely interested in getting to know all their "fans". Hell, the couple in front of me just wanted an autograph for their son … but Sean and AZN would have none of that. They insisted on getting their son on the phone and proceeded to have a conversation with him ragging him about his car and calling him out for a race.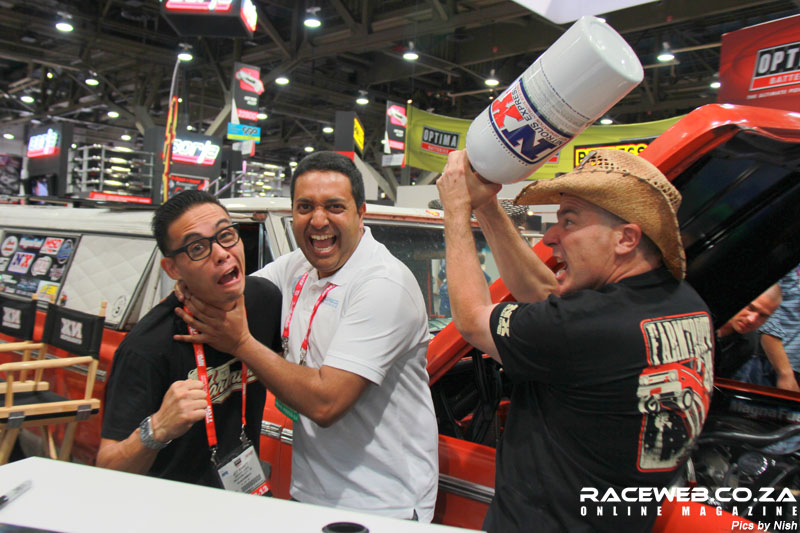 They were completely amazed that we had travelled that far to SEMA and were very curious about our Drag and Street Racing Scene. When asked if I wanted to take a picture with them, they were ecstatic about my "Special Request" to choke AZN. We had a good laugh and I went on my way only to hear Sean mention to the rest of the crowd gathered for autographs, "I don't know how you guys are going to top RACEWEB, cause that was awesome". ?


If you haven't heard of the Farmtruck, please YouTube it. They are on a TV Show called Street Outlaws. While we at Raceweb do not in any way condone Street Racing, we love the show for what it is. Local guys might want to take note of their disclaimer at the start of the show as well as where they choose to set-up their street racers.



Bryn Musselwhite – Speedhunters.com

Another one that won't agree with the celebrity status we've given him. We first met Bryn at Killarney when he was down here shooting the Fords and Friends Event. Bryn is the Editor in Chief for Speedhunters. Bumping into someone you actually know at SEMA is unheard of … a 1 in 80000 chance really. While shooting some stunning 86's I noticed him walking past us out of the corner of my eye. "Musselwhite" I screamed, to which he replied, "My South African buddy" LOL.



After he "crapped" us out for not getting in contact with him sooner we discussed the shear insanity that is SEMA, the Liberty Walk 458 and photography. Being a Speedhunter, he was able to offer some insider insight to what makes SEMA tick with some interesting tid bits that normal show goers would never even hear of. (No I don't plan on telling you).



And that was a great end to our SEMA Experience. It truly is an experience of a lifetime that every petrol head should try and do, you won't regret it!

Nish