PORSCHE CLUB CPT SHOW & SHINE
Event date: 3 Novemberl 2013 | Words & photos by: RaceMasteR J | Location: Camps Bay Sports Field, Cape Town.
< back



Porsche. The first thing that comes to mind is the classic 911 model. Jeremy Clarkson calls them beetles but even though the two cousins share some similarities like being fairly round in their design, both are rear wheel drive and most importantly, as Jeremy would say, both have their engines in the wrong place, the back.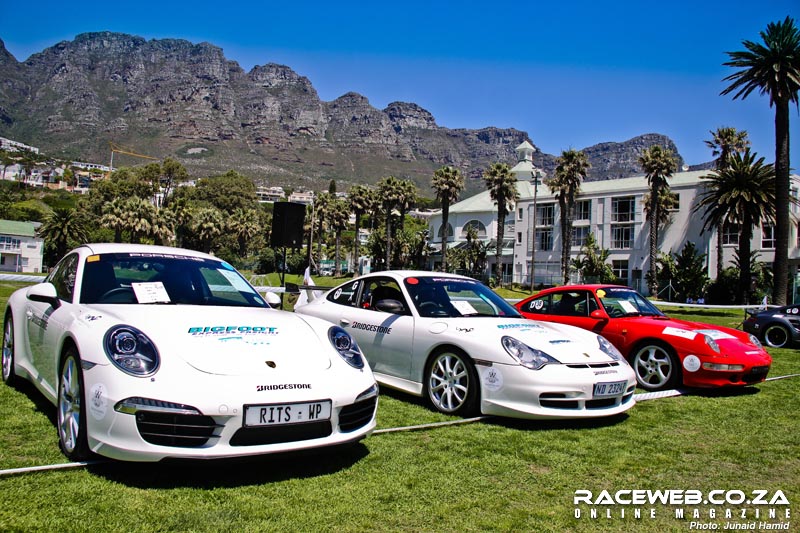 And as similar as that may sound, oh how far apart the two of them actually are! Beetles are associated with hippies and flower power, while Porsche has undoubtedly become one of the world's leading sports car brands.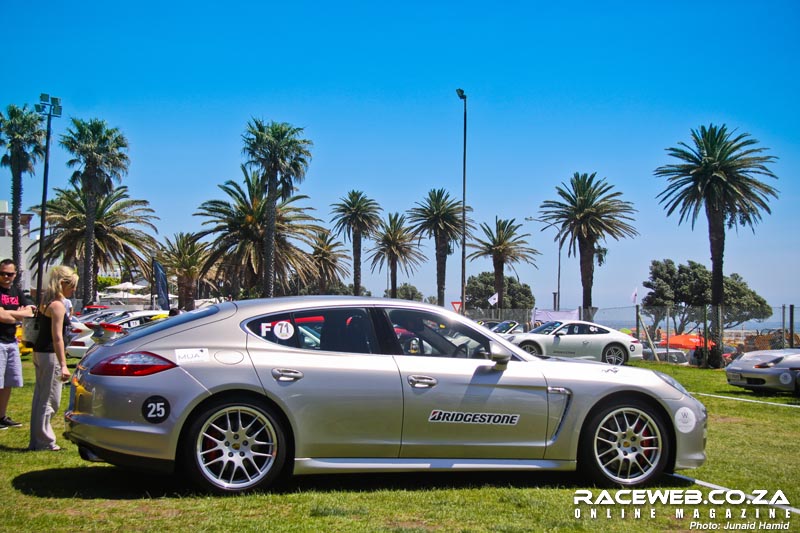 Not to mention them branding out into the luxury car market with the Panamera.

Porsche also has one of the most successful single make racing series and it's because of that kind of racing background we have offspring like this amazing GT2RS.

Single wheel nuts, bucket seats and even an in car jungle gym come as standard for this beast. It was Porsche SA CEO Toby Venter's aka Mr. Porsches concourse car of the day.

Toby Venter runs one of the most successful privately owned Porsche dealerships in the world boasting huge amounts of growth figures since him and his team took over in 1995.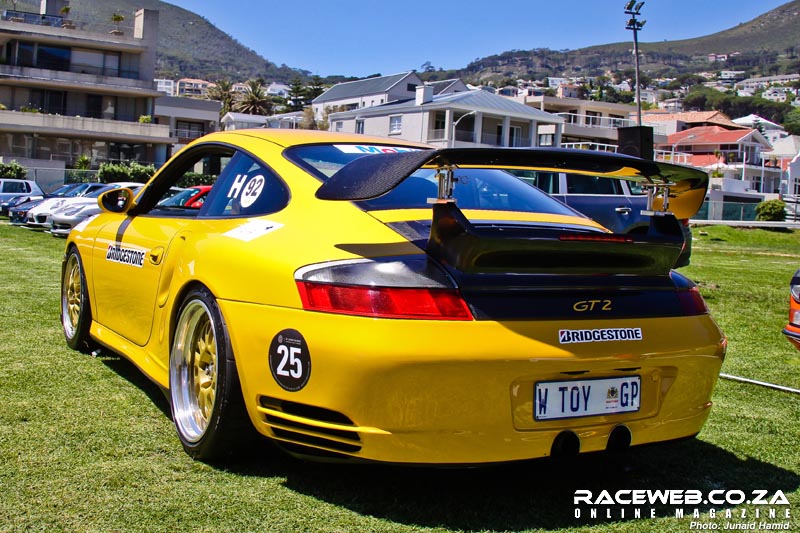 Sales have increased from less than 50 units to about 2000 units sold a year now thanks to Toby.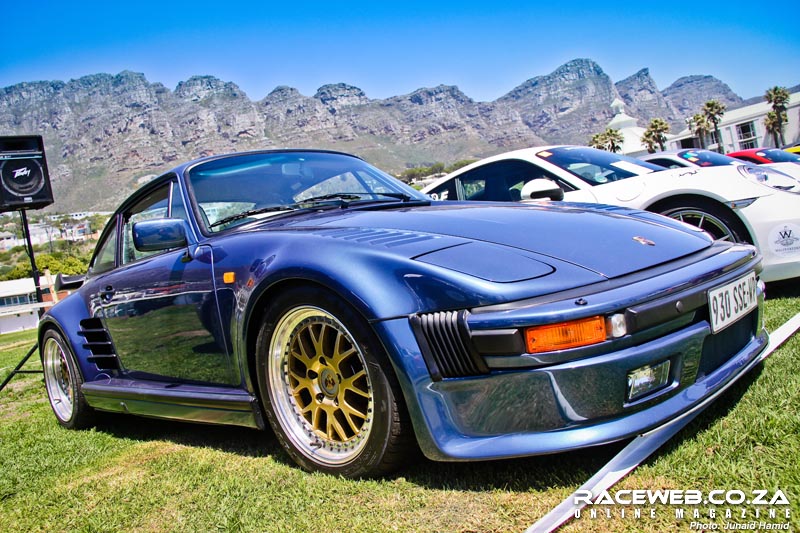 This isn't one of my favorite models, but there's just something about a 930 Slantnose that you have to admire. It's just so rare.



Bad boys bad boys... what ya ganna do... Well, almost.

Another rare sight was this 914-6 Targa. Believe it or not, this car was a group effort in the late 60's between Porsche and VW to produce something sporty. In some parts of the world it is badged as a VW/Porsche.

My personal pick of the day however has to be this. It's a 1981 3.2 911 Turbo with what seems to be a custom paint job and gorgeous wheels.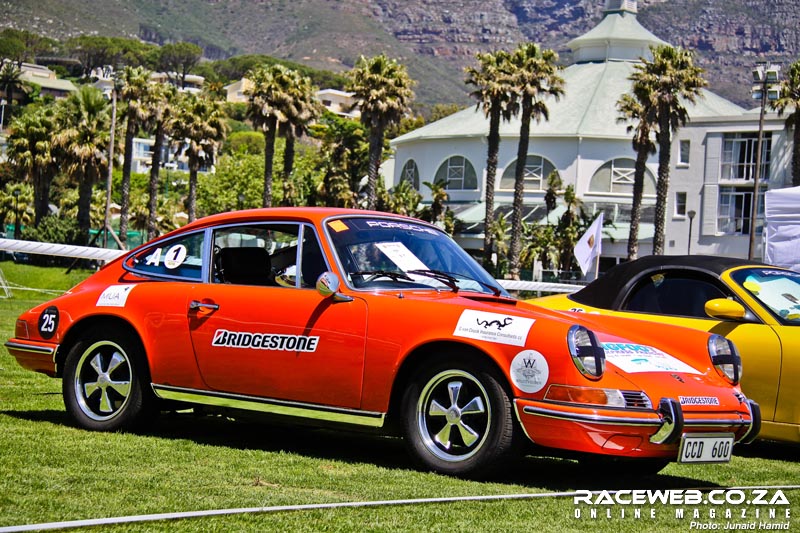 Some say, if you want to make an investment, you should buy an older model air cooled Porsche. These things are only increasing in value every day!



Something about this just says 918...



This is the Porsche I grew up with. Idolising it as a child.



But even as a grown man I still find myself drooling all over them.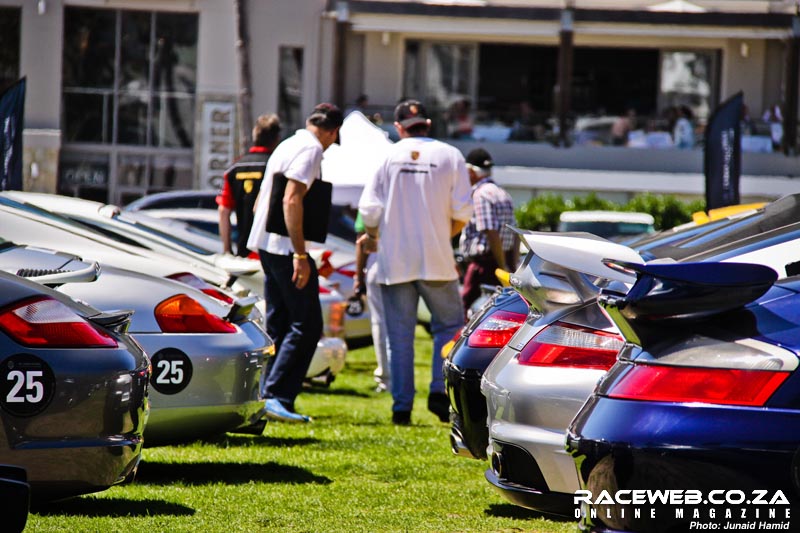 Overall it was a well planned and organized event with music and running commentary going all day to keep the guests from local and afar happy.



Though it seemed to be more of a KZN based event as there were just that many KZN number plates.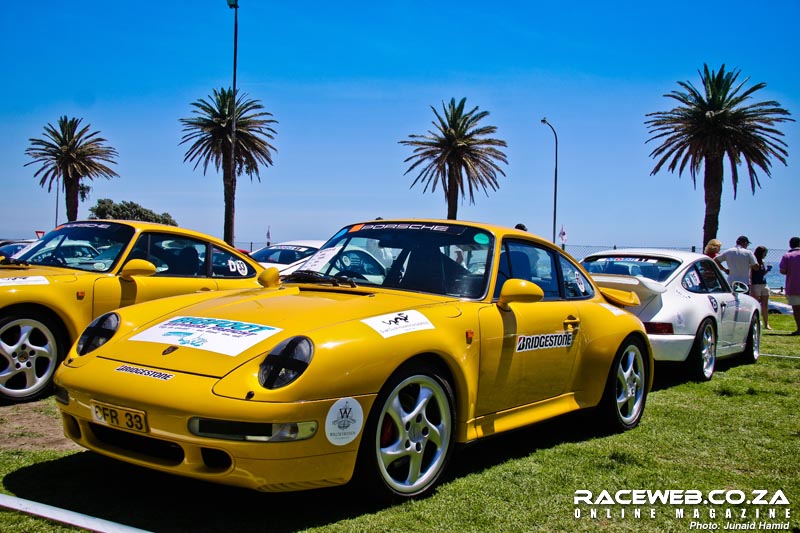 We hope to see more public events hosted by the Porsche club of Cape Town soon. As for me, I did my rounds at the event, and being in Camps Bay, in summer, it was time to hit the beach!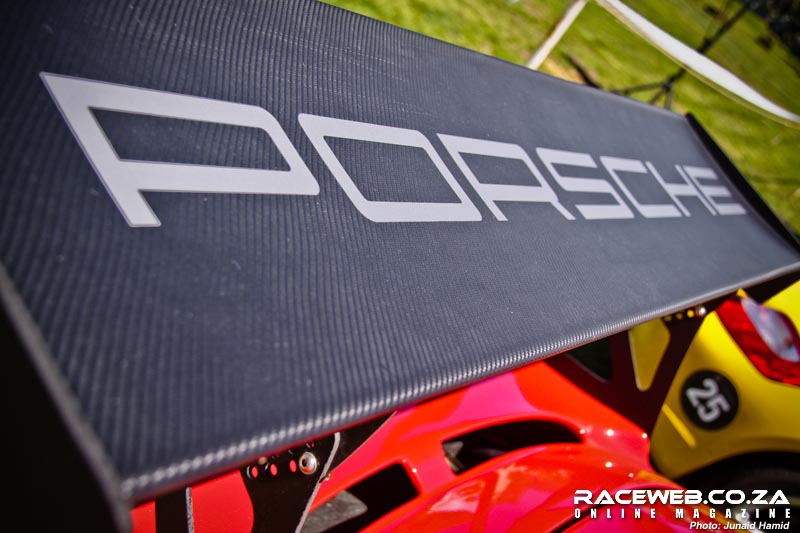 Have a look at the rest of the gallery below...
RaceMasteR J